Version 2.5
See Versions
Version 2.5
This version was released on 4/8/04.
Payment Plans: Especially important in orthodontic offices. You can set up unlimited payment plans, each with its own guarantor. The guarantor does not have to be in the same family as the patient, making divorce situations much easier. The payment plan shows in both the patient account and the guarantor account. The 'Go To' buttons let you quickly switch between the two accounts.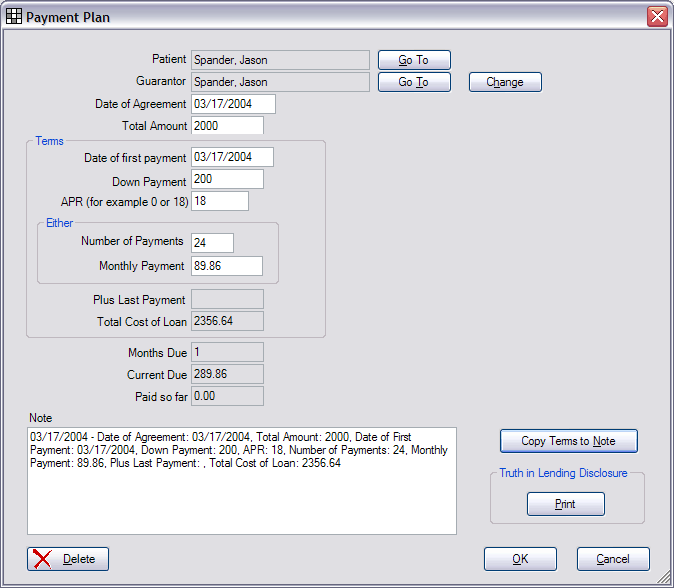 Next Appointment Tracker: Every patient already has a Next appointment (now called planned appt) set before they leave the office, but now you will have a tool to list out the Next appointments for all patients, organize them, and attach notes to them regarding contact attempts and financial info. This will become the ultimate tracking tool to make sure no treatment slips through the cracks. This is the tool that will keep your production levels as high as possible.
CommLog added to Appointments: When you are editing an appointment, there is now a table at the bottom with a list of all communications regarding appointment scheduling. You can add new commlog entries from within the appointment editing window. You also have a section in the appointment edit window with all the patient phone numbers and the address/phone notes for easy reference. Other improvements to the appointment window include a New Patient field, Unschedule status, financial info (to be expanded later), and a Send to Pinboard button.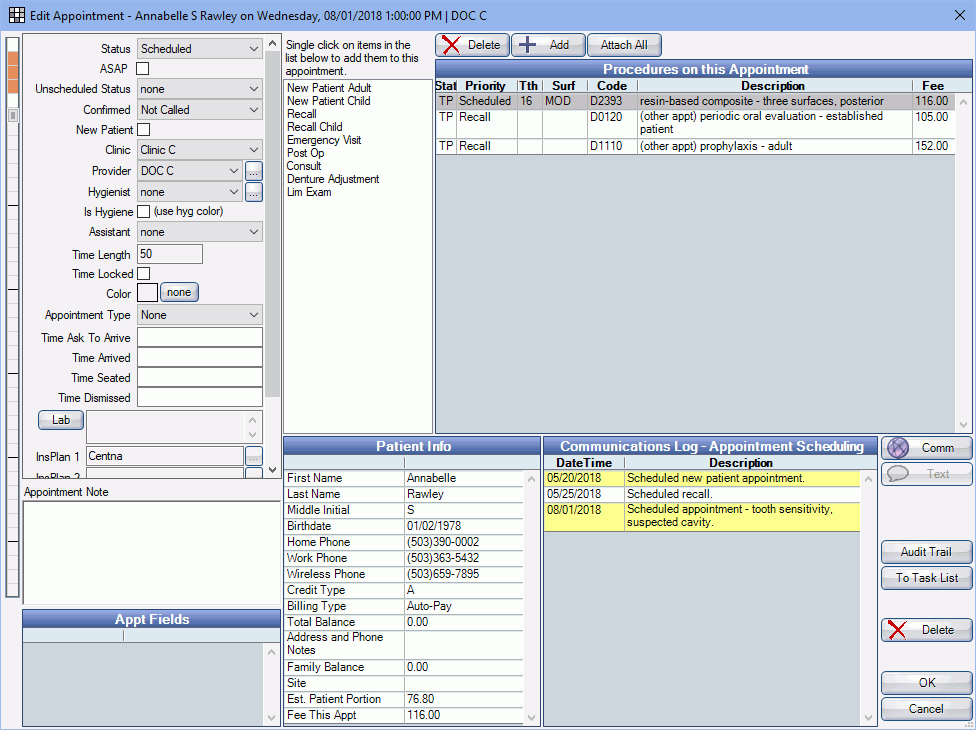 Images Module: Previously known as the Documents module, the name was changed for marketting purposes.
Capitation: Full Capitation support, including accurate display of the patient portion and automatic calculation in the patient account. Includes a utilization report. You still have to use a dummy patient to record the capitation insurance payments.
More Claim Forms: Thanks to the work of the guys at practice-web.com, we have included the ADA 2000 form for insurance companies that still do not accept the ADA 2002 form, as well as the HCFA-1500 form for medical claims, although we still do not have medical cross coding or ICD9 diagnostic codes. We also fixed all alignment issues so that you can now reliably print on preprinted forms.
Documentation: A help file is included in the source code for programmers which describes all the database tables and many of the important functions in the program.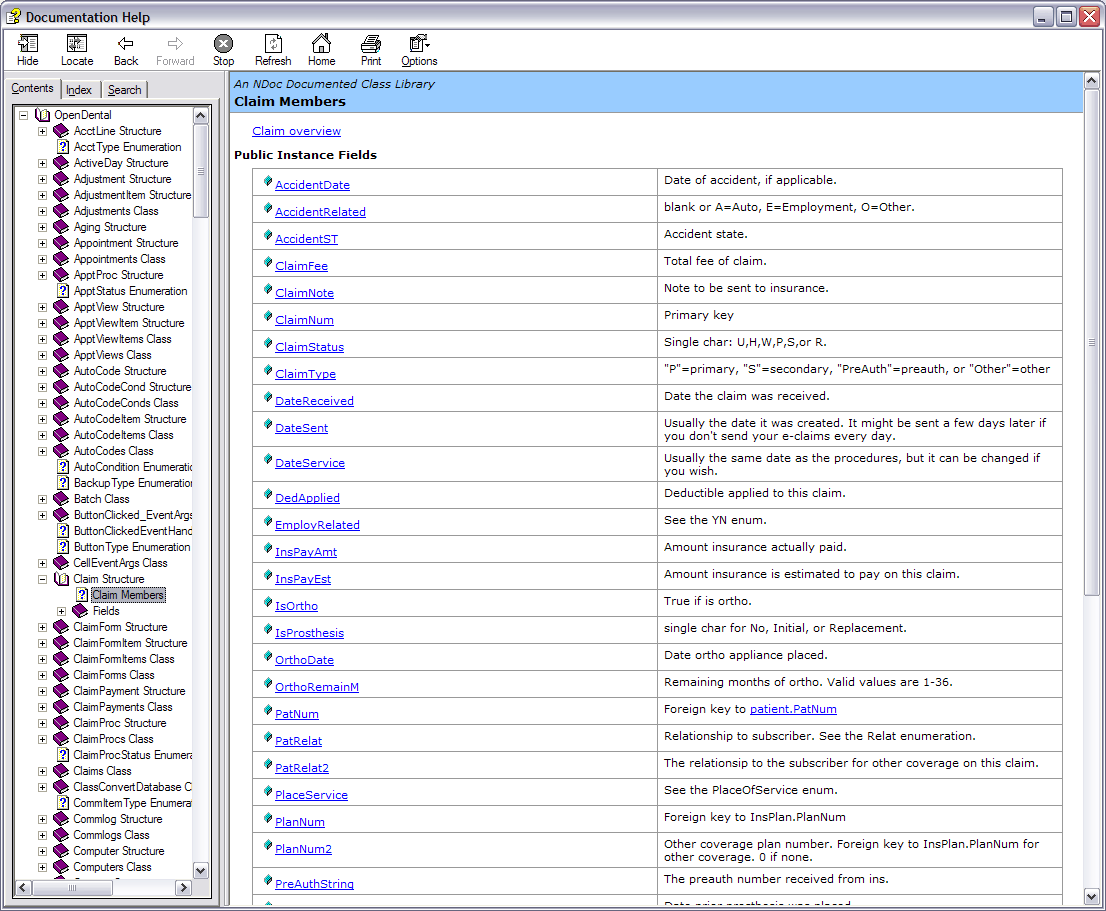 Miscellaneous:
The Other appointments list and Unscheduled List were reworked to allow double click to open appointment for edit.