Air Techniques ScanX works with Open Dental version 21.3.29 or later.
In our testing, the ScanX has issues if you switch Windows users. We have had the scanner show as not present. A customer has separately reported that Open Dental can lock up and sometimes lose an image. So we recommend not switching Windows users on the ScanX machine. We would suggest that you set up a Windows user for that machine that is set with a longer timeout before it logs you out of Windows. Maybe that user has less network permissions and a password that everyone knows. So even if it times out, you would still go back into the same Windows user. Logging into Open Dental would probably still involve separate Open Dental users.
Utilize a Mount with Flip on Acquire enabled, otherwise images must be flipped manually after scanning.
In Imaging Devices, add a Device.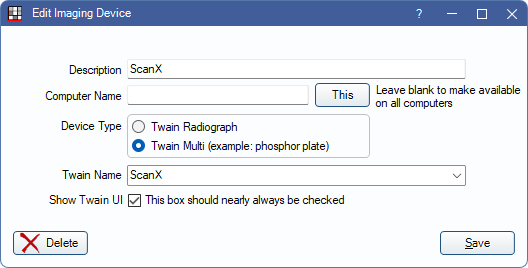 If ScanX is already properly installed, just select ScanX as the Twain name.
Check the box to Show Twain UI.
In the Imaging Module, in the top Toolbar, create a new Mount. Click Acquire.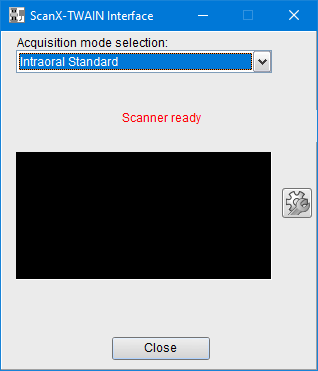 Once the twain window comes up, the ScanX will be able to accept films. If the ScanX won't engage and drag the film in, then it means the twain window is probably not showing. The scans will show in the twain window slightly delayed from real time.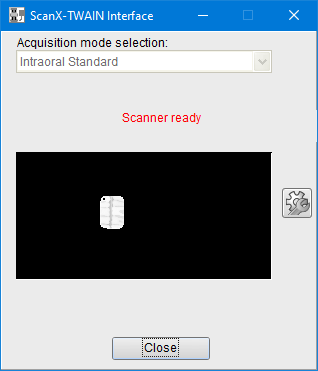 Once no more films are detected, the VistaEasyView software will show.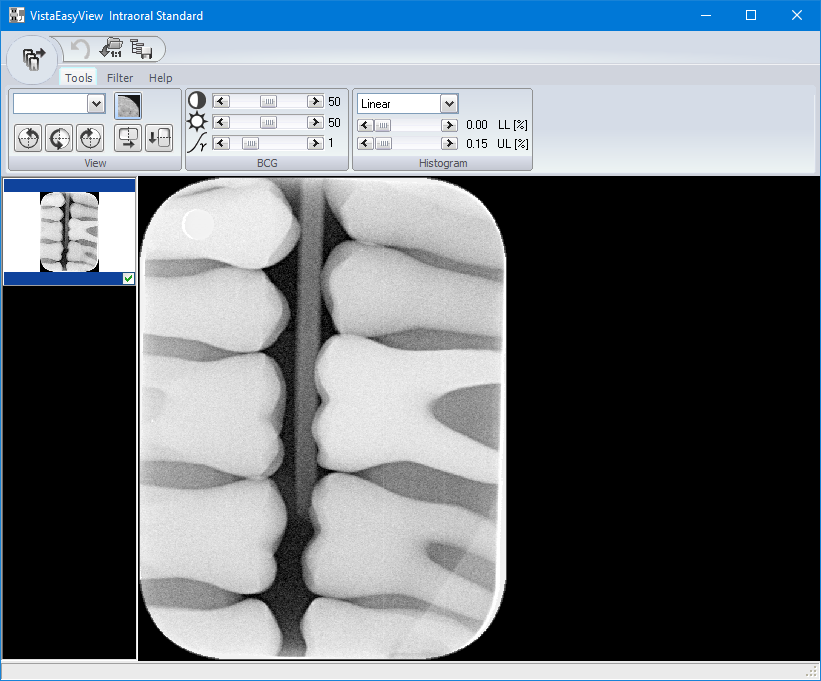 Click the round button at the upper left to save all marked images. Then, click the Close button at the bottom of the ScanX-TWAIN Interface window.