Create, review, and edit Dynamic Payment Plans from the ODTouch device.
From the ODTouch: Home Screen, tap Pay Plans.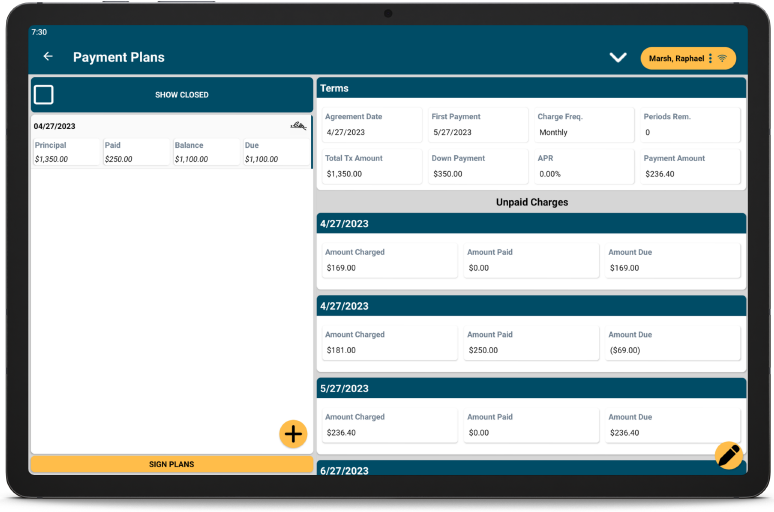 All Payment Plans list on the left. Tap Show Closed to view both open and closed plans. Select a Payment Plan to view details on the right.
Payment Plans are not available when using a mobile phone device.
Add or Edit a Payment Plan
Tap + to create a new Payment Plan. Select an existing plan, then tap the Edit icon to edit it.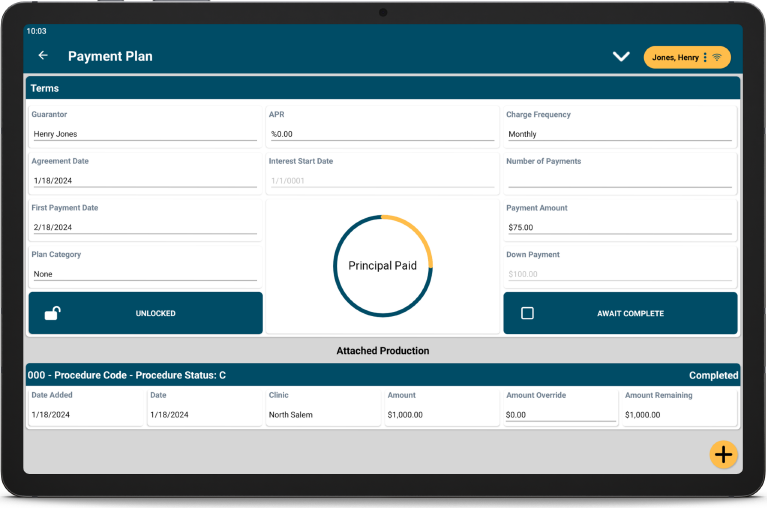 Fields to create or edit a Payment Plan match the fields found in the Dynamic Payment Plan in Open Dental.
Tap + to add procedures to the Payment Plan.

Tap Include on each procedure to add to the Payment Plan, then tap OK to return to Terms.

Enter Payment Plan terms as desired.
Tap the caret, then tap Save.
Sign a Payment Plan
From the Payment Plan home screen, tap Sign Plans.
Tap the plan to sign on the left.
Tap Sign.
Sign the plan, then tap OK.
Tap the Expand icon to view the plan in full screen.