View or edit patient medical information in the Medical Info area.
From the ODTouch: Home Screen, tap Medical.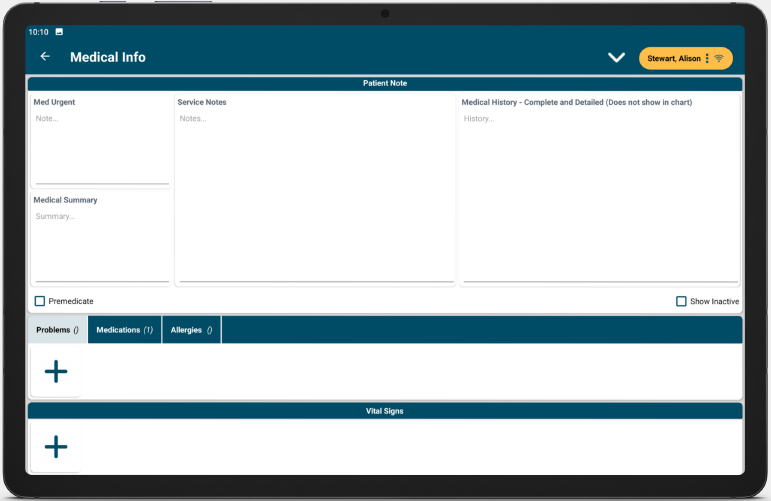 Information on this screen mimics what is found in the Medical window in Open Dental. This screen is not available when using a mobile phone device.
Text boxes in this window support writing entered with the Apple Pencil or Samsung Galaxy S Pen.
Tab a tab to add or view Problems, Medications, and Allergies.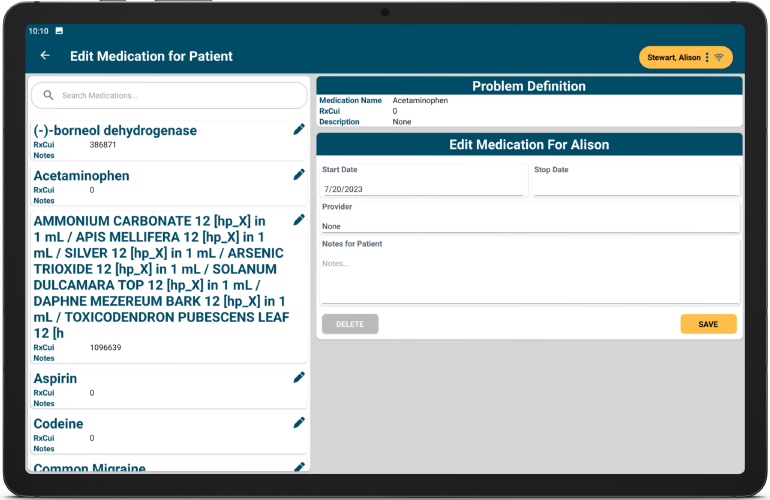 Adding problems, medications, or allergies mimic the layout above.
Use the search to find an item. Existing items display on the left. If none exist, it can be added.
Edit the item for the patient on the right. Then tap Save to add it to the patient.