In the Main Menu, click Tools, Hosted Email.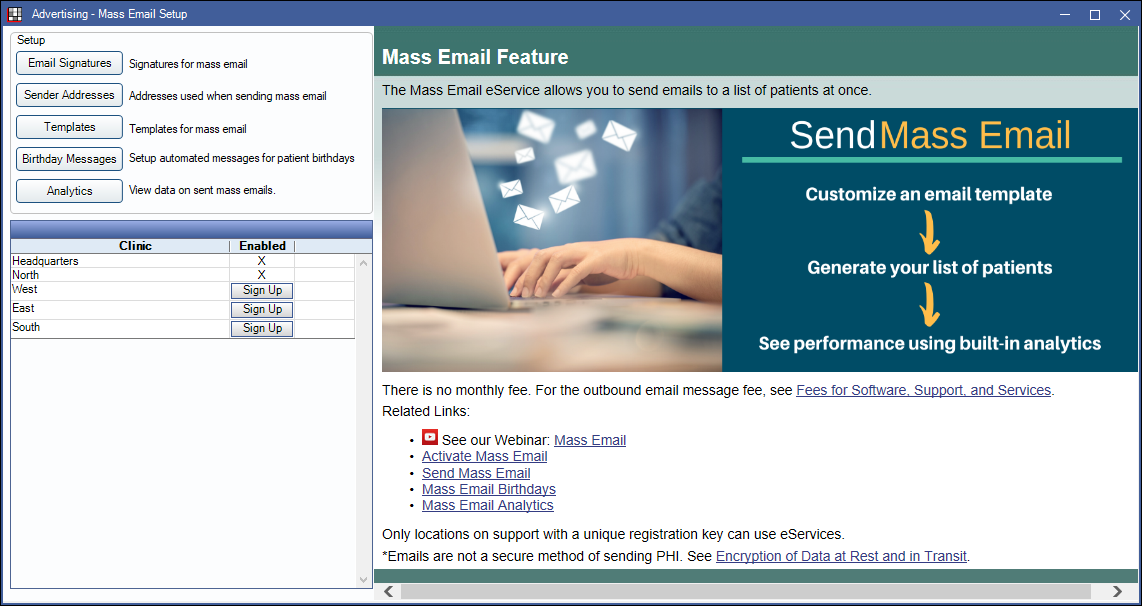 The Hosted Email window allows you to navigate the Mass Email and Secure Email features. By default, this page will display a preview of the Mass Email Feature site page. This is so users are aware of the related costs.
Setup
Mass Email
Mass Email List: Opens the Send Mass Email window. Select a patient list, select a template, then send a mass email message.
Birthday Messages: Opens Mass Email Birthdays. Determine the rules and template for automated birthday messages.
Analytics: Opens Mass Email Analytics. Review the analytics of past mass emails sent.
Enable Mass Email
Enable Mass Email for each clinic you want to send emails through.
An X indicates the clinic is already signed up for Mass Email. Click Sign Up to enable a new clinic.
When enabling Mass Email, the following prompt will appear. Click Yes to agree.