The purpose of this feature is to track equipment for payment of property taxes.
In the Supply Inventory window, click Equipment.

SN/Descript/Loc: Filter the list by serial number, description, or location.
Date Range: Filter the list by specific purchased and sold dates. Click Refresh to load.
Purchased, Sold, All: Filter the equipment view by selecting the radio button.
Click Add to enter a new equipment item, or double-click an existing item to edit.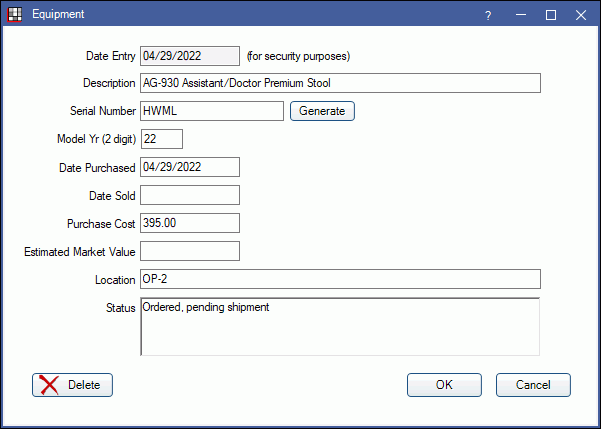 Serial Number: Automatically generated. You can physically label the equipment with the serial number for better tracking. Click Generate to assign a new serial number. The serial number field can also be cleared or replaced with a different serial number. Serial numbers cannot be duplicated.