In Clearinghouses, double-click on ClaimX.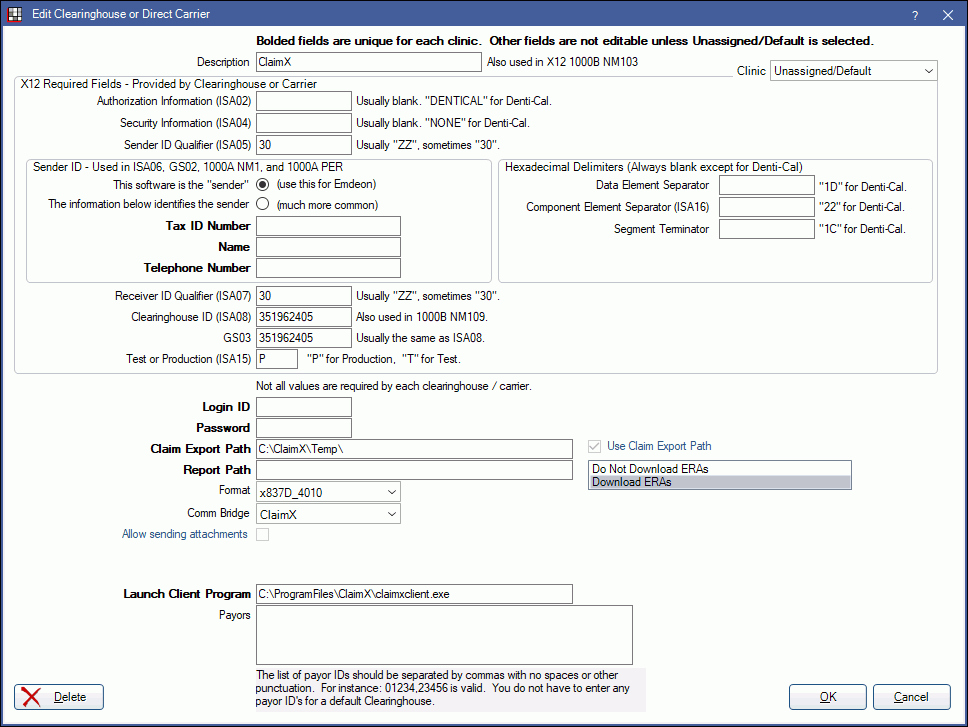 ClaimX is an E-Claims clearinghouse which also offers electronic billing. Website: http://website.extradent.com/.
Set up as pictured above, then click OK to save.
Note:
On May 16, 2022 ExtraDent (ClaimX) announced they will be moving away from their ClaimX solution. ExtraDent has formed a strategic partnership with DentalXChange to provide a new solution, ExtraDent360.
On June 22, DentalXChange announced the Acquisition of ExtraDent.
For information regarding these changes, please contact ExtraDent or DentalXChange directly.
Creating a Claim
For the ClaimX client program to recognize a claim, it must have a Claim Status of Waiting to Send.
When you create a claim, just click OK; do not click Send. This will mark the claim Waiting to Send and it will show in the ClaimX client program.
To re-submit a claim, change the Claim Status to Waiting to Send; do not click Resend.