In Clearinghouses, click Add.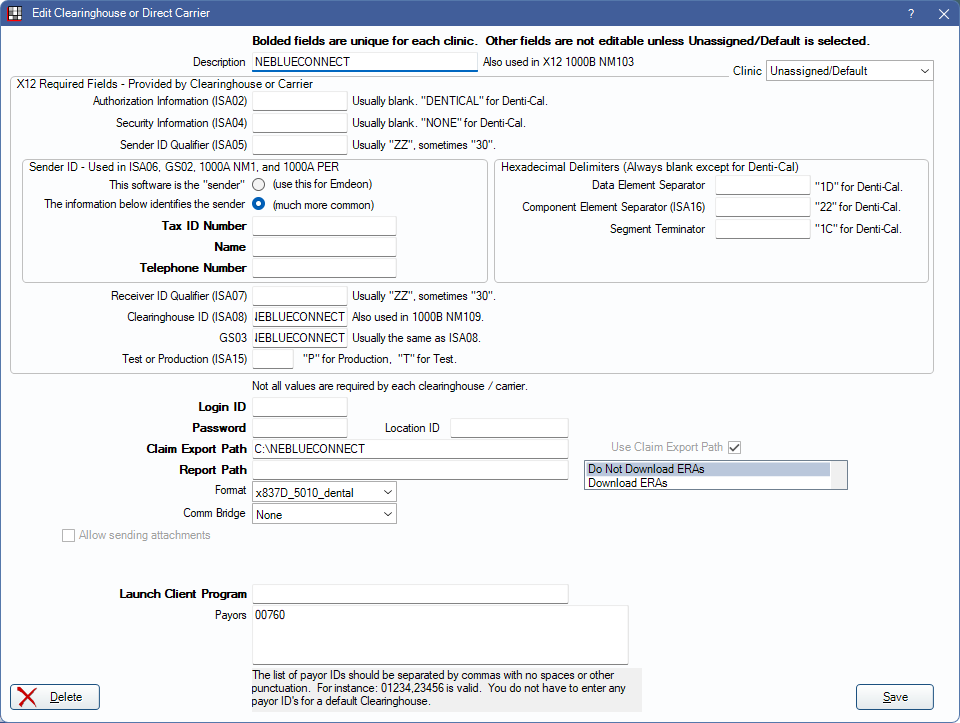 BCBS Nebraska is an E-Claims Direct Carrier. See http://www.bcbsneprovider.com/NEBLUEconnect/contacts.asp for contact information.
Enter the clearinghouse information:
Description, Clearinghouse ID, and GS03: Enter NEBLUECONNECT.
Claim Export Path: Enter the path where claims will be saved when they get created by Open Dental. Select to create this folder when you save these settings.
Comm Bridge: Select None.
Payors: Add payor 00760.
Providers must have a supplemental Provider ID added for BlueShield and Electronic ID 00760. Use the provider ID that they assigned you.
Upload your claims to BCBS using their website.