The raw message text for Electronic EOBs (ERA 835s) messages is viewable by clicking Raw Message on the Electronic Remittance Advice window.
Here is an example.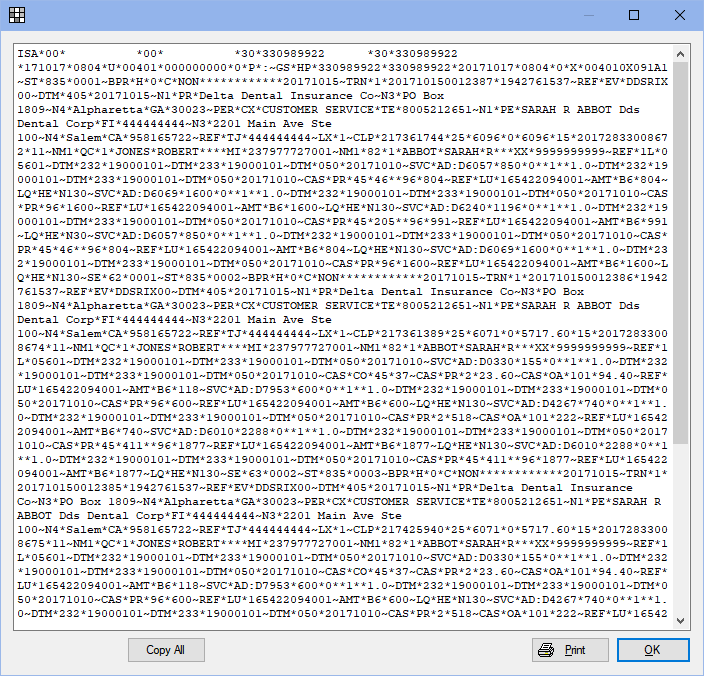 Click Copy All to copy all text.
Click Print to print the raw message to the default printer.
Click OK to close the window.