In Send Claims, click Procs Not Billed.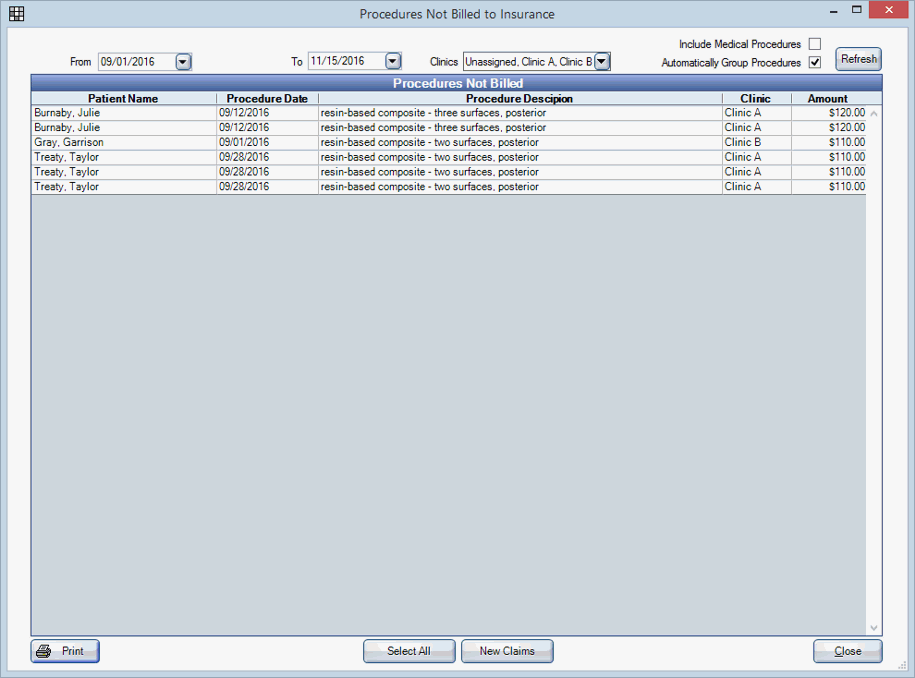 Alternatively, in Standard Reports, click Procedures Not Billed to Insurance.
Use the Procedures Not Billed to Insurance Report to automatically create multiple claims for insured patients who have unbilled procedures.
All insured patients with unbilled procedures that meet the filter criteria will list.
Change the filter criteria as needed, then click Refresh.
From/To: Defaults to today's date. To change, click a down arrow, then select the report start date in the first calendar and the end date in the second calendar. To close the calendars, click an up arrow again or Refresh.
Clinics: Highlight the Clinics to include. Click All to select all clinics or press Ctrl while clicking to select multiple. Click Refresh to update the list. Only visible when Clinics is turned on.
Include Medical Procedures: By default the report will only include procedures for patients who have dental insurance plans. To also include procedures for patients who have medical insurance, check this box.
Automatically Group Procedures: When checked and procedures for a patient have different clinics or place of service, claims for each clinic/place of service will be created. When unchecked, you will be blocked from creating claims when patient procedures have different clinic/place of service.
Highlight the procedures to create a claim for, then click New Claims. A message will indicate the number of claims that may be created.
Note: Creating batch claims from this window requires the NewClaimsProcNotBilled
Security Permission
. See
User Group
for details on enabling required permissions.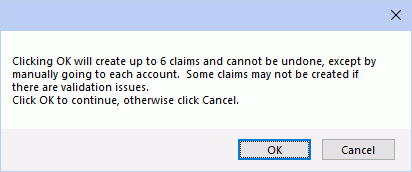 Click OK to proceed. Another message will indicate the number of claims created.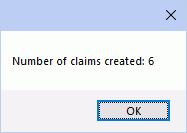 Click OK to close.
Note:
To send or print the new claims, see Send Claims.
For Canada, a maximum of seven procedures can exist per claim. If there are more procedures, multiple claims will be created.