Enter a Patient's Check, Cash, Non-Credit Payment
The process of entering a payment can vary depending on the Patient Payment Preferences you have set up. These steps assume you are allocating pay splits to procedures and provider.
In the Account module:

Click Payment.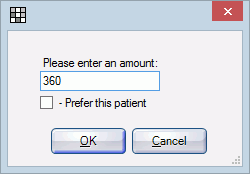 Enter the payment amount and click OK. The Payment window will open.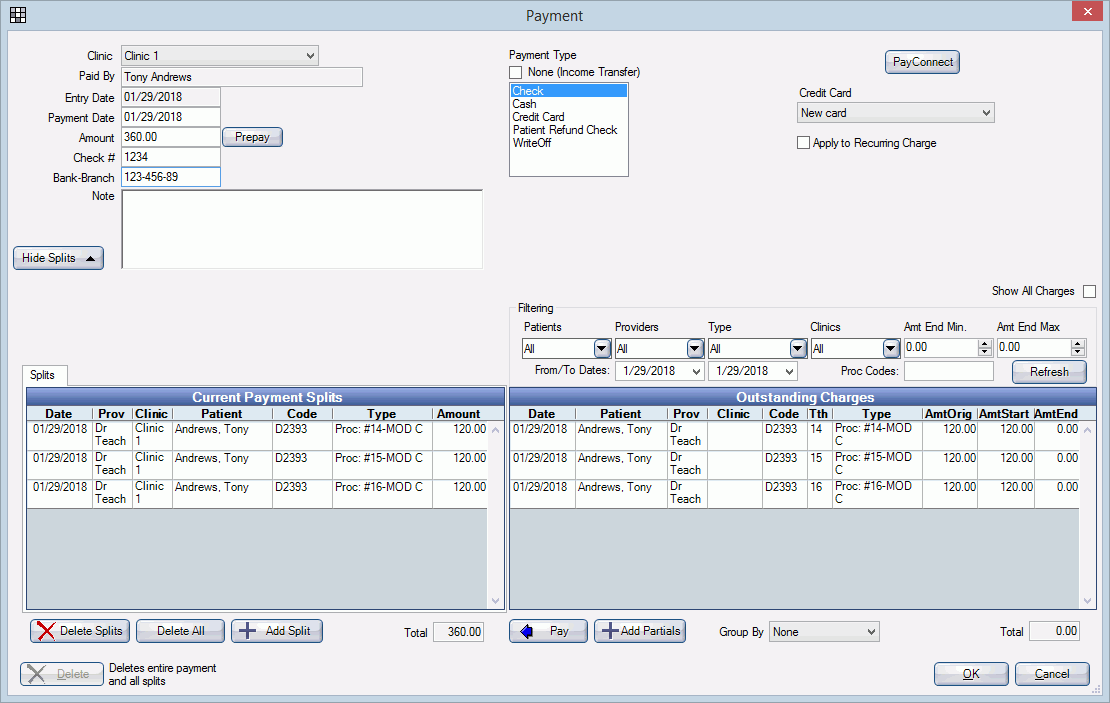 Clinics: If using Clinics, make sure the correct clinic is selected.
Check #: Enter the Check number if applicable.
Payment Type: Select a non-credit card Payment Type.
Current Payment Splits: Verify that pay splits are allocated to the correct outstanding charges (patients, procedures, providers, clinics and/or unearned income type).

To modify a modify a pay split, double click it. See Edit Pay Splits.
To add a pay split, click Add Split.

Click OK to post the payment to the patient account.
Note: Payments allocated to procedures for multiple family members will post to each patient account.