Dashboard
The Dashboard is a window showing many important practice parameters in graphical format.
In the Main Menu, click Reports, then Dashboard.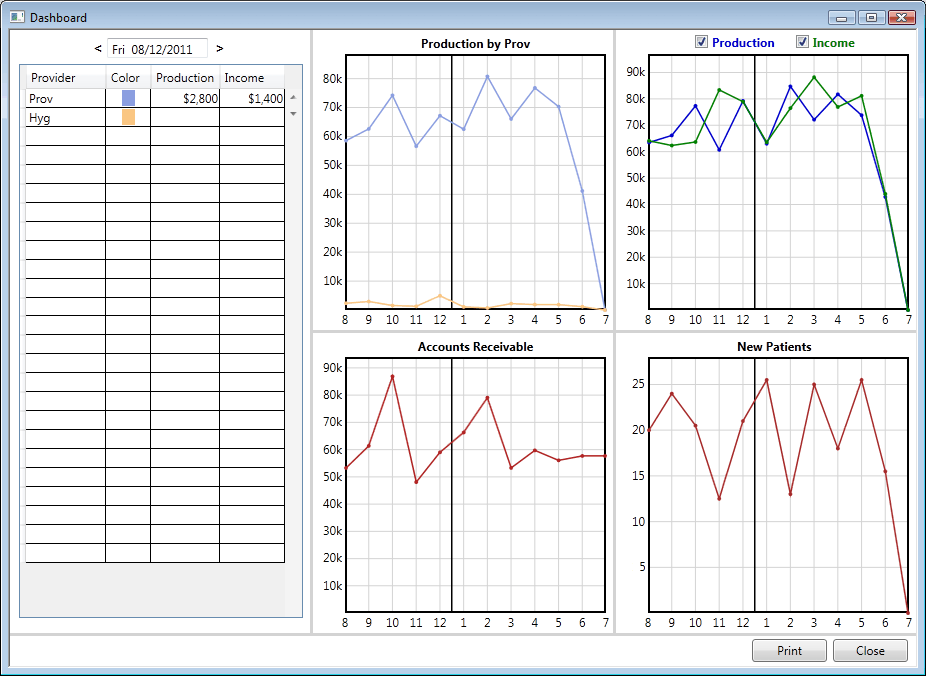 In the upper left corner, click < or > to select the date to display.
Provider List: A list of all providers, and their individual production and income for the selected day.
Production by Provider: Shows a production graph for selected providers. To select multiple providers, press Ctrl while clicking. Each provider is represented by the color set in Provider Setup.
Production Income:
Accounts Receivable:
New Patients: